Client Area Login
Virtual Servers
High Performance KVM Cloud Servers
Powerful virtual private servers at affordable prices
Get best performance in the market with NVMe SSD VPS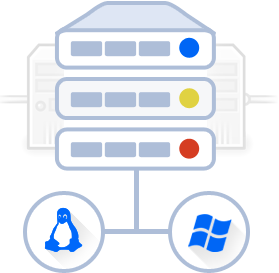 WAAC Virtual Private Servers
Our Virtual Private Servers are setup on powerful main nodes with superior connectivity to ensure that each VPS delivers optimum performance and offers the flexibility to run large websites and install third party applications with ease. As far as VPS hosting management is concerned, all VPS Hosting plans are covered with an optional Managed Support. VPS hosting management includes setup, software installation, security monitoring and 24/7 Technical Support which helps customers concentrate more on the growth of their business.
Main Features
Know better our VPS common features
Fast Provisioning
Take advantage of NVMe SSD
VPS delivery time is as fast as it can be. Average delivery time is 2 minutes after the first payment is done.
High Level of Control
Do as you please
You have full root access to your virtual server, and the ability to reboot remotely from power panel.
Fully Managed VPS
Speed Game Manager Panel
If you purchase a managed VPS, our 24/7 Managed Support is included to perform any operation you may need.
DDoS Protection
1.2Tbps DDoS protection
Get full advantage of our 3-tier DDoS Protection Shield which mitigates and blocks all network DDoS attacks.
99.9% Uptime Guarantee
No Headaches
Waac guarantees you 99.9% uptime. All of our servers are under a 99.9% uptime guarantee. No more downtime!
NVMe SSD's as standard
The best experience on the market
Get the best experience you can get by using NVMe SSD which is 5x faster than standard SSD SATA.
Powered by WHMCompleteSolution